IVI Connected Manufacturing Award 2016
  Advisory awards committee, held on March 30, "IVI leading Manufacturing Awards 2016 selection of" have been made.
  20 of the business scenario WG from the Advisory awards committee experts everyone carefully composed examination of the results of 2015, "Manufacturing lead IVI Award 2016 " Prize 1, Excellence Award 4 stars and special awards 2 in a review Decided.
  Congratulations to all the winners! !
  An award ceremony will be held at the "IVI Corporation Commemorative Symposium" to be held on June 17, and a prize money and certificate will be awarded. The award certificate is also awarded to companies working together in each WG .
  There will also be a commemorative presentation of 1 Grand Prize and 4 Grand Prizes . You can check what kind of activities each company has been doing.
  For the best award, a connected town factory (facilitator Imano Seisakusho) centered on SMEs was selected. Mr. Junichi  Ogawa, Chairman of the Advisory Awards Committee ( Senior Researcher, Center for Policy Vision Research, University of Tokyo ) said that the award is "an activity that will lead to the future of SMEs responsible for manufacturing in Japan". I highly appreciated it.
[The highest award]
  306 Connected town factories centered on SMEs (Imano Manufacturing, Fujitsu, Nishikawa Seiki, AIS, Rika, Izu Giken, Mitsubishi Research Institute, IT Coordinator Association) 
[Prize]
  211 people and standardization of ways of working in the facilities of the co-workers field (Toyota Motor Corporation, et al.)
108-3 capable of coping with unexpected situations MES (Denso, etc.) 106-1 movement of the production line in kind data Management (Panasonic, etc.) 108-2 Autonomous MES collaborating across companies (Kojima Press, etc.) 
[Special Award]
 106-3 Maintenance Data Cloud Sharing and PDCA ( NEC , etc.) 105   Equipment Lifecycle Management (Yazaki Parts, etc.) 
 
 In selecting "IVI Manufacturing Monozukuri Award 2016 " , 10 were selected for the first review (Chairman & Business Cooperation Committee), and the top 7 activities were active in the second review (Chairman & Advisory Committee). Careful selection is made by presenting the contents and selecting the results.
→ For information about the IVI Corporation Commemorative Symposium, see  (link to application page)
https://iv-i.org/events/160617.html
→ For information about participation application page, see
https://docs.google.com/forms/d/1cN7K5jDWXeOBv3YgRi_20T-1bFWOU_Kd-Arq0l3WIHM/viewform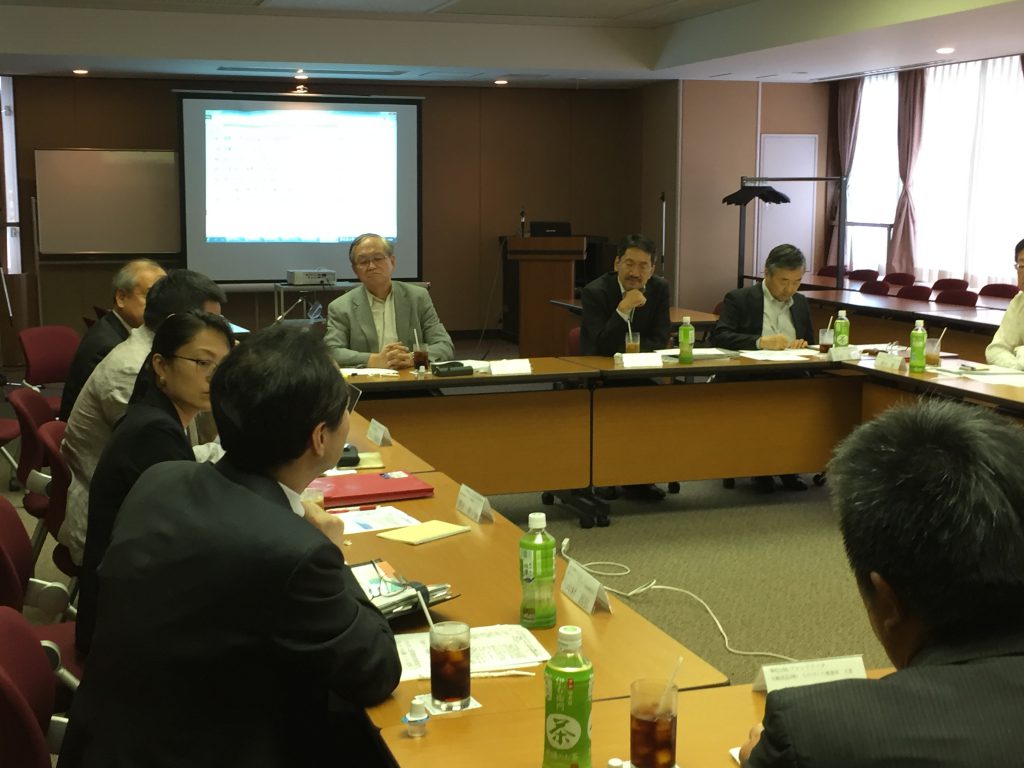 Advisory Award Committee ( held on May 30 )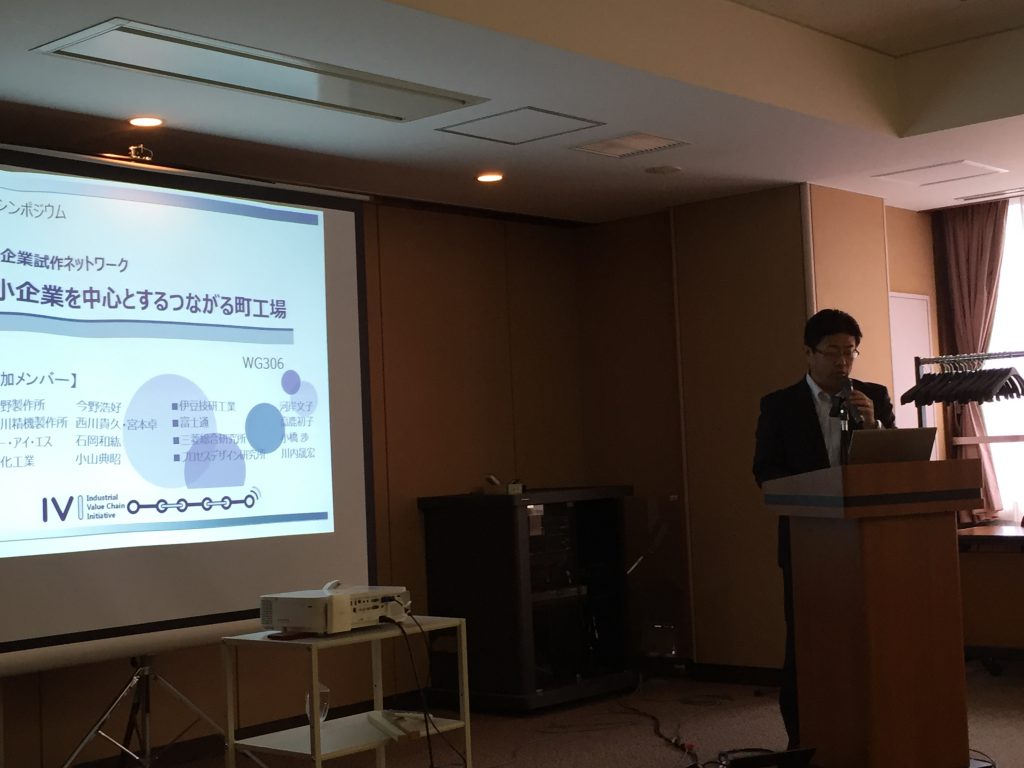 Presentation of President Konno, winner of the best award
Editor's note
 In the 6th issue of the IVI Newsletter , we delivered "IVI Manufacturing Awards 2016 ". This is one of the achievements of IVI that started in June . If you look at the commemorative presentation of the Grand Prize / Excellent Award, you will be able to understand IVI's activities better.
 We will continue to deliver useful information to everyone, so please look forward to your patronage.
Issue: Industrial Value Chain Initiative
Publicity Committee