≪ "Manufacturing Data Trading" Seminar Report≫
 The briefing about "Manufacturing Data Transaction" project was held at TKP Ichigaya Conference Center in Tokyo on July 2 (Tuesday). There were 81 people in Tokyo and 15 people in Nagoya (Brother Museum), where the contents were connected online with the Tokyo venue. The Tokyo venue was full, with the exception of reserved seats in the front area, which indicated strong interests and expectations to the project in industry fields.
    Secretary-General Yuji Watanabe introduced about IVI and its activities. President Yasuyuki Nishioka had detailed explanations on manufacturing data trading, an overview of CIOF, business models based on stakeholders and the coming schedule. CIOF is an abbreviation of Connected Industries Open Framework. It is aimed to create a platform corresponding to Connected Industries (so called ConeInn (コネイン)) driven by the government / the Ministry of Economy, Trade and Industry. Participants listened the presentation carefully, which explained about what CIOF is, when the new data transaction mechanism using blockchain is fully commercialized and what business benefits it would have.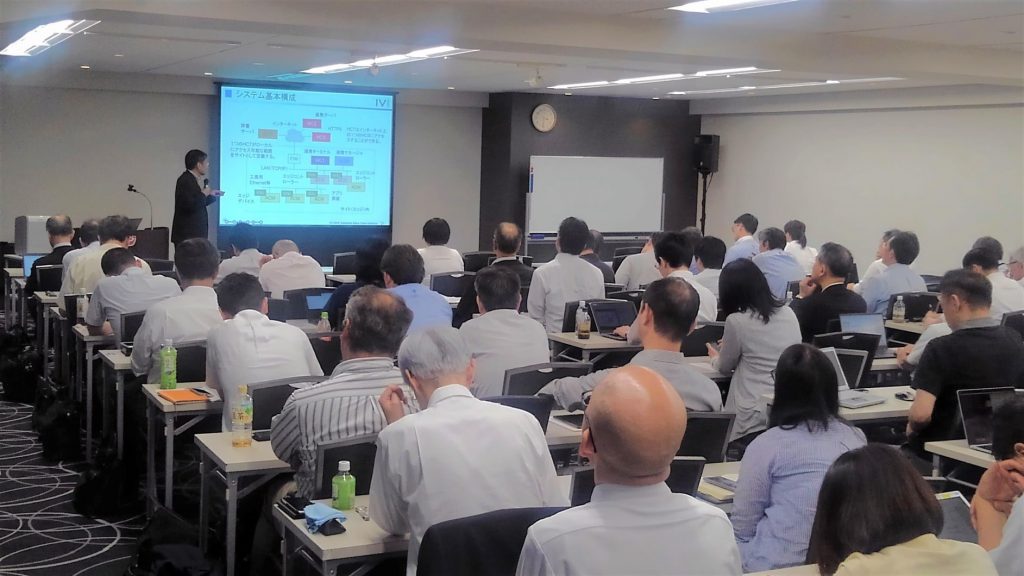 For more information, see
https://iv-i.org/wp/en/2019/06/27/ciof_seminar/